Introducing true energy independence with Sol-Ark 15k inverters! Sol-Ark was designed by defense engineers and veteran owned to provide a military-grade solar generator that is 66% more powerful and 500 times faster than the competition.

Generator maintenance, high fuel costs and noise become a thing of the past with Sol-Ark's maintenance free, noiseless renewable energy – The perfect whole-home generator replacement!
Brains of your System
The Inverter is the "brains" of your system. Why not use the best? Sol-Ark is the most advanced Solar generator system available on the market!
While a hybrid, Sol-Ark was originally designed for off-grid application – so you can go off-grid now or in the future! It even has an input compatible with any generator on the market!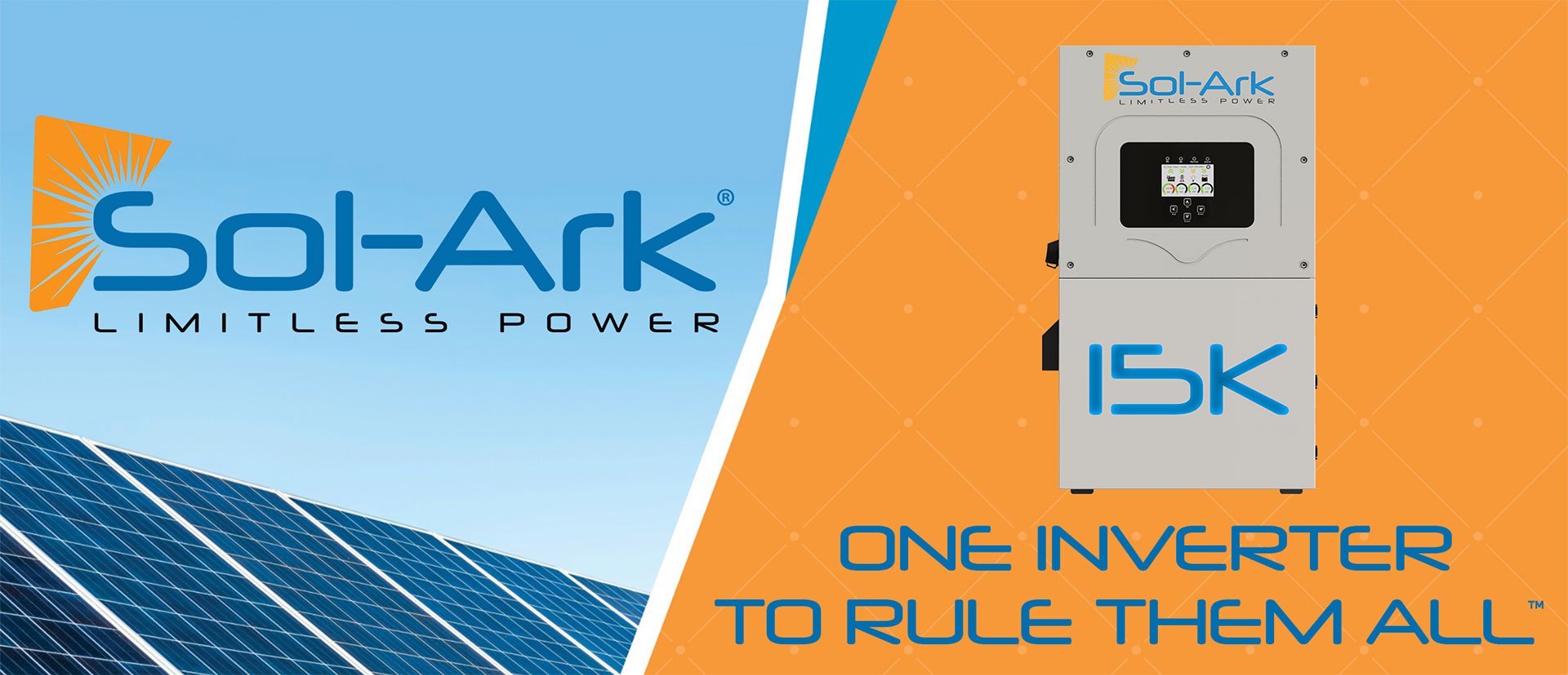 Most Powerful & Reliable Inverter
You invest in Solar to produce Power. Why not choose the most powerful inverter on the market?. Sol-Ark is the most powerful, most efficient Inverter available, providing you the very best production capable of whole home backup.
The "No-Glitch Switch" technology ensures you will not have a flicker of lost power, even for a split second! 24/7 Customer customer service – #1 rated in the industry!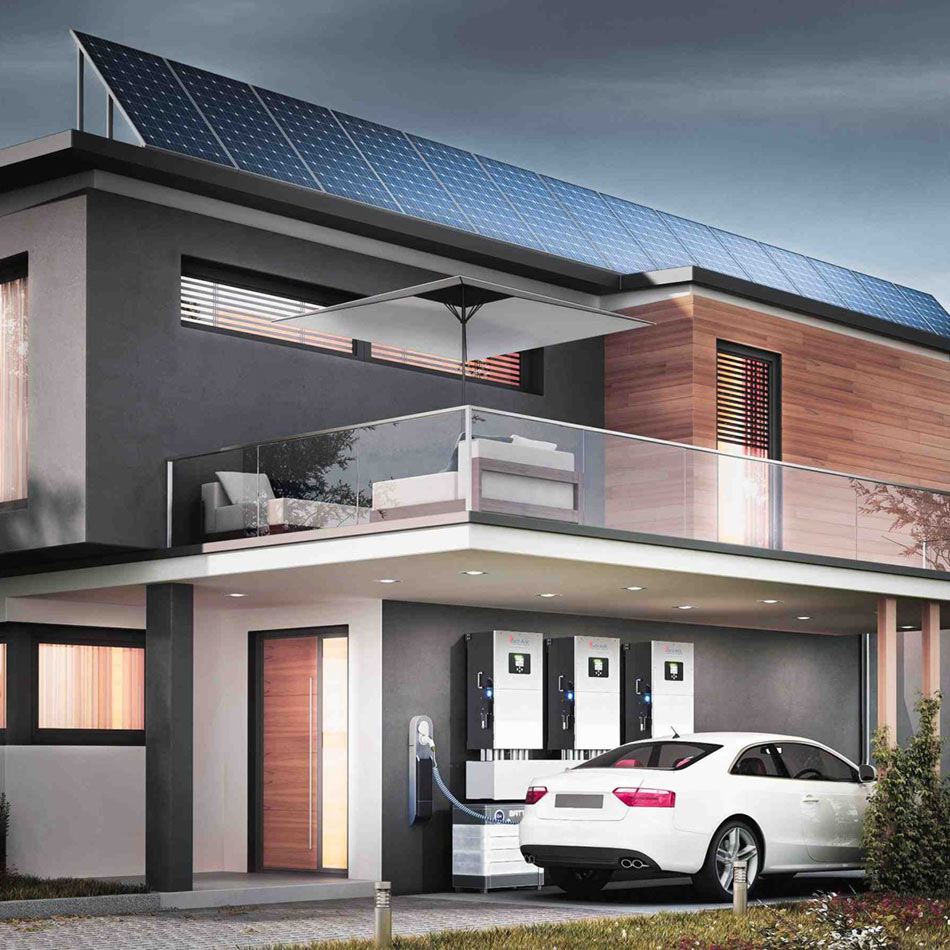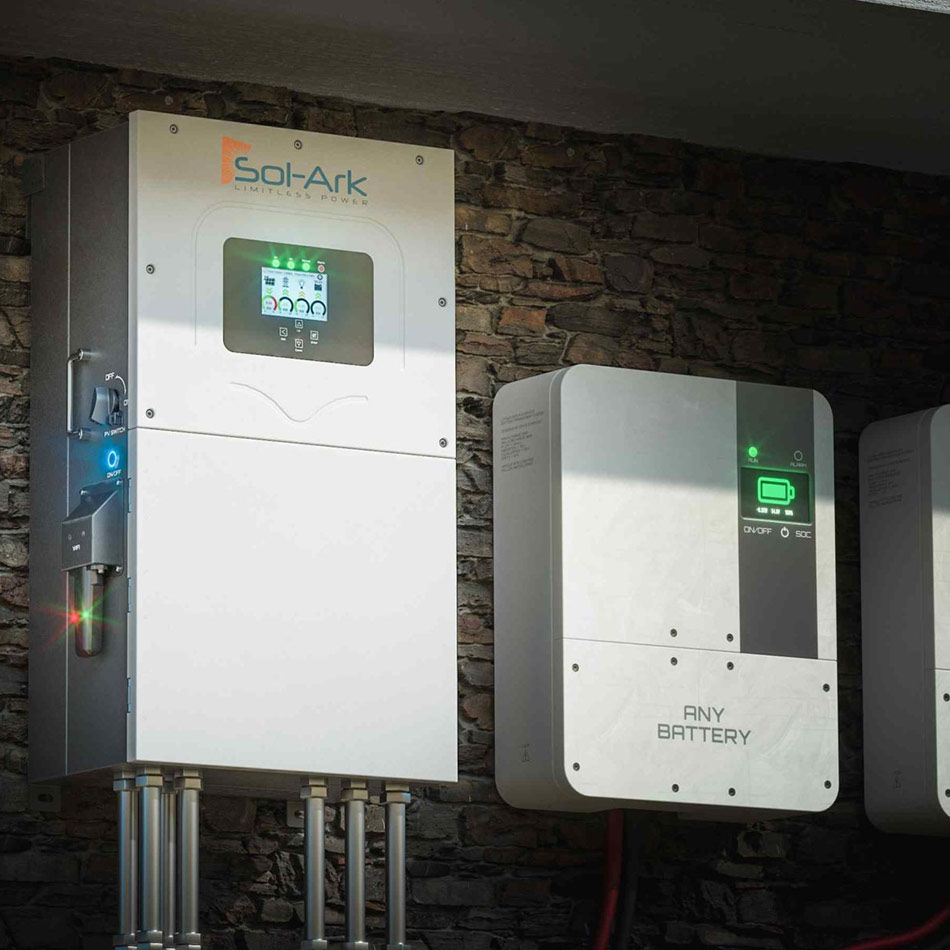 Battery Partnering
We partner with many of the big battery manufacturers in the industry, and work with almost all 48V battery systems on the market.
Become energy independent and save money on your utilities with Sol-Ark's all-in-one solar generator systems!
Exceptional Value
The Sol-Ark 15k is the best hybrid inverter on the market, and an affordable solution for a whole-home back up.
Our engineers are also available for support seven days a week.